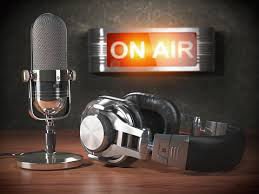 DJ's/showhosts
We are looking for DJ's/showhosts who play all kinds of music, worldwide, so it doesn't matter where you live. All the DJ's/showhosts work from their own home studio or where ever they have a DJ set. We now have 8 different channels so we will put you on the most relevant channel.
Now is your chance to be heard by the big public, Send us a mix. And we will listen to it. If you are good enough for Pure Radio Holland then we send you an email back. There are 2 ways to do your show: Upload your recording to our server or broadcast live. You can only broadcast live if you have good internet. For being a part of our DJ community you need to pay 15 euros a month. But you can also earn money bringing DJ's in: 2,50 euro a month per DJ. For that the DJ's will also get free webhosting and email hosting.
For more info send an email to info@pureradio.eu or send an email to one of our program managers.